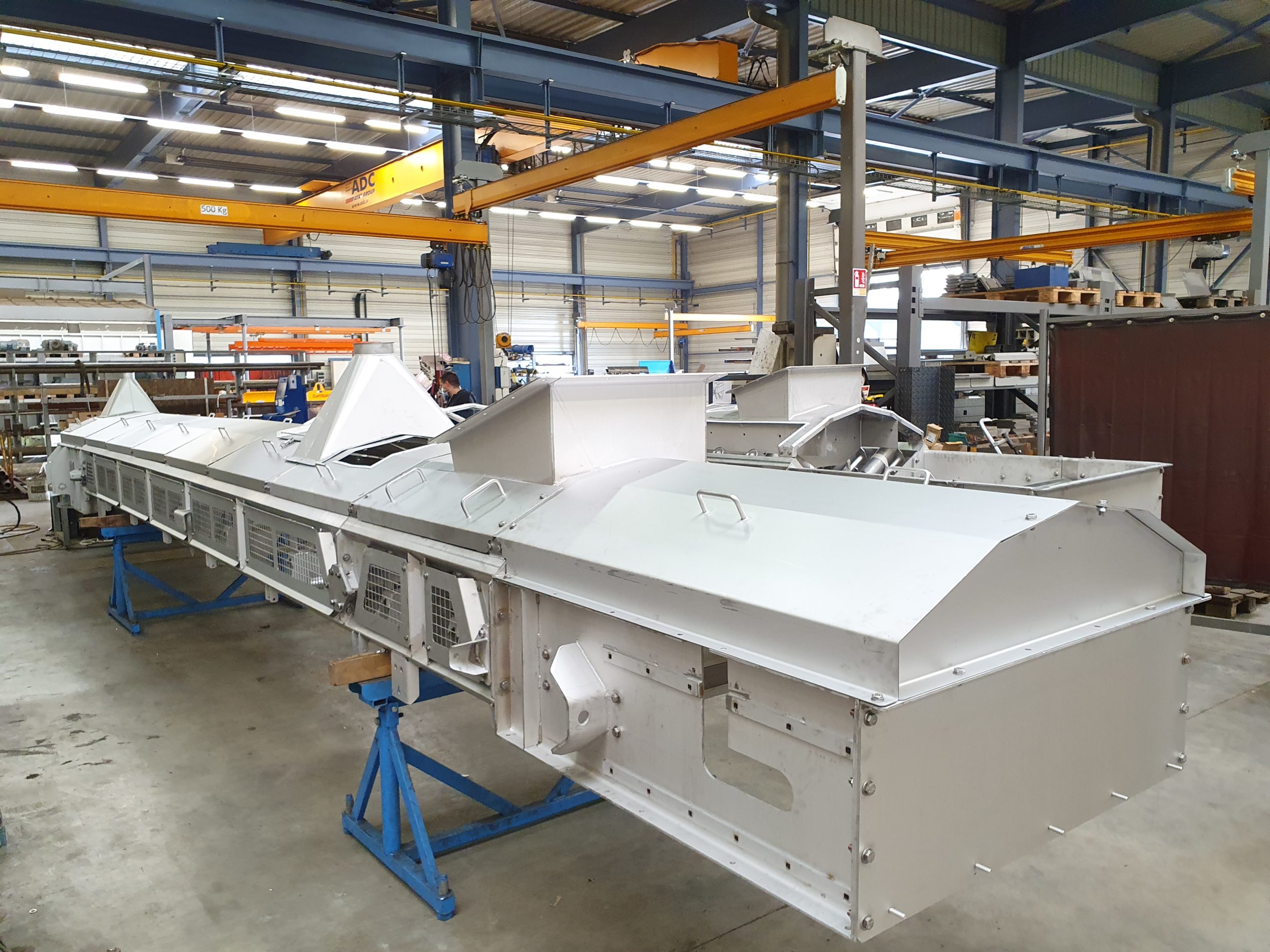 What is a belt conveyors?
For decades, belt conveyors have been used to carry bulk materials or individual loads. This type of continuous conveyor offers enormous potential, both in terms of on-site adaptability and in terms of cost-effectiveness and carrying safety. A very extensive range and type of conveyor belts has resulted in ever wider, longer and more reliable conveyors, particularly due to the use of steel cord belts. The continuous progress made in coatings also enables various types of products to be carried, such as hot, oily, sticky, sharp, highly abrasive products or even foodstuffs. The conveyor belt is the most important component in any system. It has to absorb the most diverse types of loads. Every carrying problem is different and needs to be carefully studied; with the right components selected to achieve an optimal and cost-effective result.
We develop multiple-sector and multiple-product belt conveyors for all industrial applications. Our standard 500-1200mm width range can be extended to 2000mm, for outputs ranging from a few metric tons per hour to over 1000 metric tons per hour. Our design department will study your project with the utmost precision, to be able to offer you the optimum solution that will perfectly match all your requirements: a solution that is perfectly suited to your technical and financial expectations, thereby achieving overall process efficiency.